"Ideas are easy, execution is hard. Ideas become real when execution becomes real."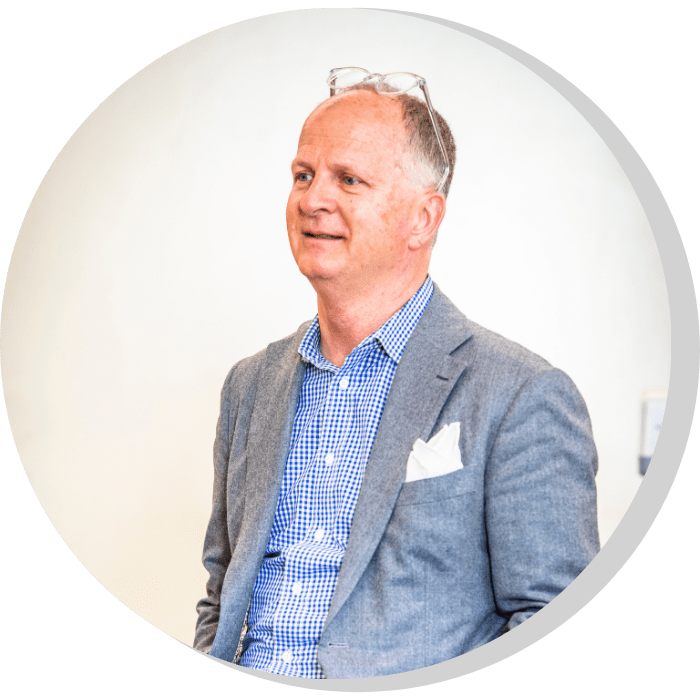 As a marketer, seller and entrepreneur, I wanted to start a company that helped people perform better in their careers.
My initial 30+ years of work at Symbolist was centered around helping companies build healthy cultures via the design and implementation of recognition and reward systems. This journey has allowed me to work with several Fortune 500 companies and provide meaningful value for their employees. I have been a leader on industry association boards, written articles for trade publications, and spoken at numerous conferences.
In 2007  I decided to return to school and expand my industry knowledge. I attended Oxford and HEC Paris where I studied Change Management and graduated with an MSc in 2009.
While my return to school was driven by my interest in the marketplace, it ultimately enabled me to do the work I do now - Which is to help college students become better people, leaders, and industry trailblazers.
Although I'm still very involved in the marketplace as a business owner and investor, I spend most of my time working in the MSU Denver Center for Professional Selling, where I teach Introduction to Professional Selling and Sales Leadership. I also head up the University's effort to field a competitive, energetic, and fun ProSales Team and I'm the Advisor to the co-ed business fraternity on campus, Pi Sigma Epsilon.
Moving from college to a professional role is challenging - it's not unfair to say it's like learning a new language while also adapting to the culture associated with that language. My mission is to help make that transition not only easier but also a fun and exciting experience as you begin your next step in life.
If you want information on the resume/bio stuff, you can find that on my LinkedIn profile here